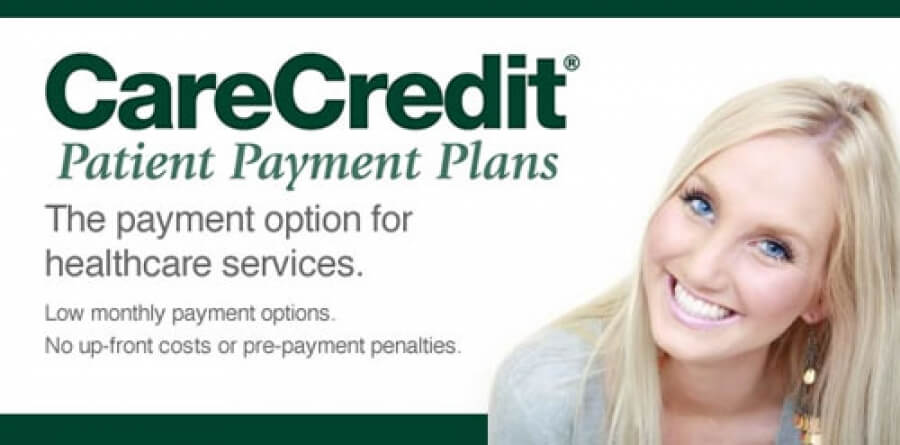 We understand that not all dental care is routine and preventive. Sometimes, you need additional treatments that may warrant unexpected out-of-pocket costs or your dental care just hits you at a time when you're financially unprepared. If this is the case for you, don't worry! We offer flexible financing through CareCredit. This way, you can still get the dental care you deserve without breaking the bank.
What is CareCredit?
CareCredit is a third-party financing option that functions exactly like a credit card, but is dedicated exclusively to your healthcare expenses. This allows you to cover the cost of treatment up front, but repay it in more manageable monthly payments over an extended timeline. CareCredit has helped numerous patients afford the dental care they need.
How Can I Apply?
The application process can be found here. It's an extremely simple process and you'll receive a credit decision almost instantaneously. If you need assistance with your application, we're happy to help. Please call to speak with a member of our team directly and we can walk you through your application process.
What Kind of Plans are Offered?
We understand that each family's budget is different and the best part about CareCredit is their flexibility. They offer a variety of fixed interest rates, repayment timelines, and payment amounts. They even have promotional interest rates and long-term repayment plans. Upon your approval decision, you'll be able to customize a plan that meets your family's needs.
If you've been putting your dental care on the backburner due to financial concerns, there's never been a better time to get back on track. Our goal is to provide high-quality dental care that meets a variety of budgetary needs. We're more than willing to help you create a plan that works for your family. Call to speak with a member of our compassionate team today!