Professional Teeth Whitening in Jonesboro, AR
Teeth whitening is one of the easiest ways to enhance your smile. It can give you a more youthful-looking appearance and increase your self-confidence. To learn more about what whitening can do for you, contact Troy Bartels Family Dentistry today. You might be surprised at the difference whiter teeth can make for your smile!

Contact Us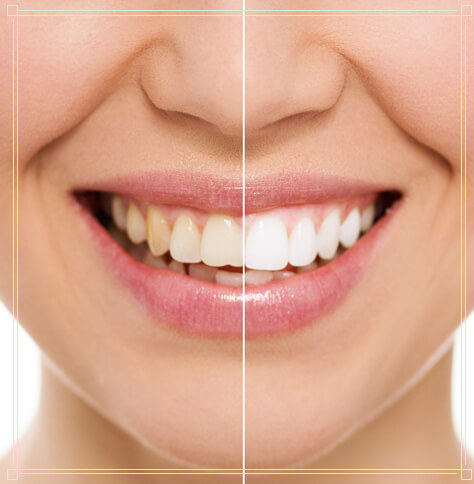 One-Size Teeth Whitening Trays
One-size trays can help you turn back the clock on your smile. They're a quick, budget-friendly way to professionally whiten your smile. When you pick up your trays, we'll give you a set of whitening instructions to follow and extra-strength whitening gel. You'll fill the trays with the whitening gel and wear them around for the recommended amount of time.
Custom Teeth Whitening Trays
You can use our custom professional whitening trays to brighten your smile from the comfort of your own home. We use impressions of your teeth to create personalized, fitted trays for your smile. The custom-made trays keep the whitening gel in place to prevent the gel from getting on your gums and ensure you get even whitening results.

Learn More

Teeth Whitening FAQ
How long does it take to whiten teeth?
The amount of time it takes to whiten your smile depends on the amount of stains on your teeth. The whitening process usually takes around 3 to 4 weeks, but it varies on a case-by-case basis. During your whitening consultation, we can provide you with an estimated time frame for your whitening treatment.
Does teeth whitening hurt?
Professional teeth whitening is safe for your teeth and won't cause any pain. You may experience a little bit of tooth sensitivity but it doesn't last long. When you visit our office for a whitening consultation, we'll discuss your individual needs and recommend the right treatment for you.
How much does teeth whitening cost?
The cost of your professional teeth whitening depends on which treatment you get. Once we decide on a whitening treatment, we can discuss your out-of-pocket costs and go over our financial options. We'll work with you to fit a brilliant smile into your budget.

Brighten Your Smile