Quality Dental Crowns in Jonesboro, AR
Life can be tough on your smile. But don't worry; Bartels Family Dentistry is here for you. For those with broken, chipped, or cracked teeth, dental crowns can get your smile back up and running in no time. And the best part is that they not only look great but feel great, too! Our customized crowns will fit in seamlessly with your natural teeth for a smile that is functional, refreshed, and uniquely you!

Schedule Your Appointment Today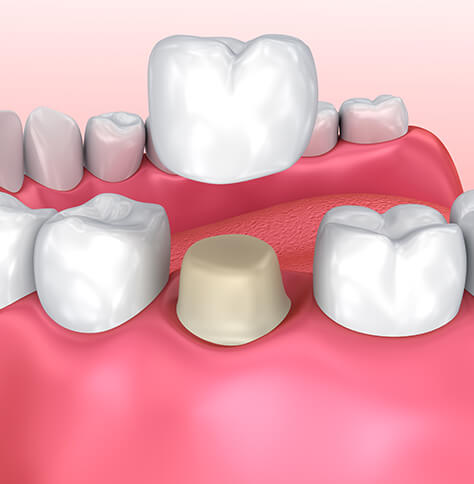 Dental Crowns Broken Down
Dental crowns are caps made from a variety of materials (ceramic, metal, porcelain, etc.) that can either fit over existing teeth with some light enamel-removal or can be attached to dental implant abutments. If you're experiencing any of the following, a dental crown could be the answer for you:
Toothache or Pain
Tooth Decay
Broken Tooth
Severe Discoloration
Chipped Tooth
This restoration-based treatment can repair your smile to its former glory.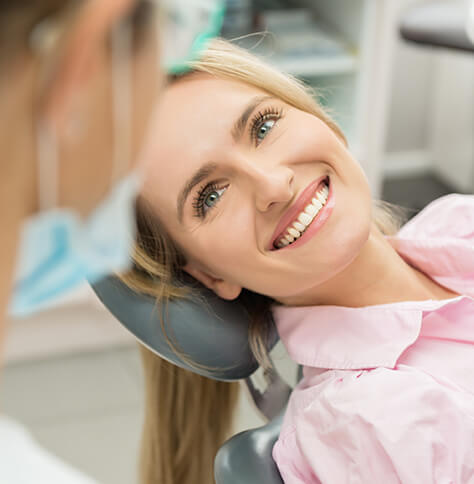 Affordable Dental Crowns
Don't let money stand in the way of you and your best, healthiest smile. Contact us today or click the button below to visit our financial page!

Discover Your Financial Options

How long do dental crowns last?
Dental crowns typically last between 5 to 15 years, but they can definitely last longer when treated well. We recommend having your teeth examined and cleaned at least twice per year and taking good care of your teeth and gums at home to help your dental restorations last for a long time. You should also try to avoid adding any unnecessary wear or tear to your crown as well, by not using it to chew on things like hard candy, popcorn kernels, or ice.
When do I need a dental crown?
Dental crowns become necessary when a tooth has become weak or damaged to a point where it needs some added strength and protection from a dental restoration. They are often used for teeth that:
Are broken or very worn down
Have received large fillings or root canals
Are very discolored or misshapen
Have been replaced with dental implants
Need to be restored cosmetically
Do dental crowns prevent tooth decay?
Natural teeth are always susceptible to tooth decay, which is why it is so important for patients to maintain a comprehensive oral care routine and visit the dentist routinely for cleanings and exams. Tooth decay can also be more likely to occur under a dental crown that was not placed properly, so it's important to visit an experienced restorative dentist who can install dental restorations well to keep bacteria from collecting under them.
Are dental crowns painful?
Before we begin your dental crown procedure, a local anesthetic will be applied around the affected tooth to completely numb the area. This ensures that your treatment will be pain-free, although you will probably feel some pressure on your tooth. Afterward, we will provide you with some instructions for taking care of your crown in the days following your appointment to minimize any potential sensitivity or discomfort.