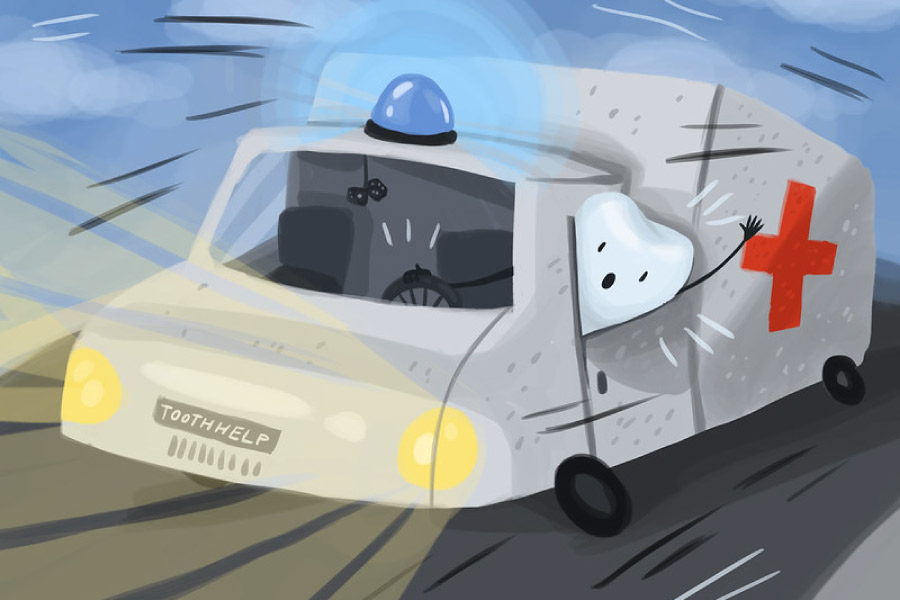 The holidays are a special time, full of fun, family, and…okay, a lot of stress. And the last thing you need on top of all of that is a dental emergency. While we can't help you avoid one entirely, here are a few precautions you can take to prevent one. Another thing we can do is make sure you're ready if a dental disaster strikes. Read on to learn what you need to do in case of a dental emergency.
Most Common Dental Emergencies
There's never a good time for a dental emergency, but during holiday break would be especially bad! It happens though. The most common dental emergencies to watch for include a knocked out tooth, a broken or chipped tooth, a lost or broken filling, or an infection or abscess.
Emergency Dental Care
If any of the above dental issues strikes over the holidays, be sure to call our office as soon as we are open. We make time available to address emergencies as they arise. Also, we never charge more than we would for a planned visit. Be sure to have our number saved in your phone in case of emergency!
Planning for an Emergency
In case disaster does strike while our office is closed, one way to be prepared is with a dental first aid kit. Much like a standard first aid kit that you probably already have in your home, a dental first aid kit can be a tooth-saver in an emergency scenario. What items should you include? Great choices include an ice pack, medical gloves, gauze, an oral anesthetic gel, dental wax, floss, and dental adhesive.
Choose Holiday Food & Drink with Care
Some holiday dental problems can be avoided if you are careful about what you eat. Avoid treats that are super gooey and loaded with hard nuts. Crusty breads that accompany dips can be problematic if you bite down on a hard piece of bread at the wrong angle. Caramel corn in particular can be a tooth cracker with unpopped kernels hiding in sticky sauce. Any time you don't know what's inside a candy, bite down with caution.
We want our patients to enjoy their holiday parties and celebrations, but we recommend going easy on the alcohol. Icy stairs and walks are hard to avoid completely during the holidays, but they are much easier to navigate if one is sober. Falls during the holiday can cause all kinds of grief, not limited to just broken teeth.
Wear Protective Gear During Reindeer Games
When family or friends gather for contact sports during the holidays, make sure your loved ones wear their protective sports mouthguard. No matter how much fun it is, playing football with a bunch of out-of-shape amateurs on a semi-frozen field will increase the risk of a dental injury.
Preventive Care in Jonesboro, AR
The truth is, maintaining a healthy smile can go a long way toward avoiding dental emergencies. Our focus is on preventive dental care here at Troy Bartels DDS. Make an appointment with us and start prioritizing your dental health! We wish you and your loved ones a safe and enjoyable holiday season.