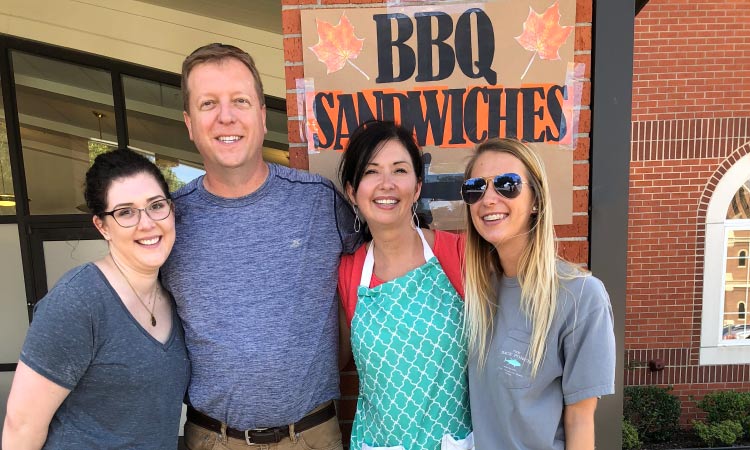 Without compassion or giving, there can be no sense of community. Here at Troy Bartels, DDS, we take great pride in our commitment to the wonderful community of Jonesboro and the surrounding areas. Throughout the year, we take many opportunities to give back to our community. But one of our favorite events by far is the Blessed Sacrament Fall Festival. Every fall, the Blessed Sacrament—our local Jonesboro Catholic school—puts on a fun festival fundraiser where all things BBQ and homemade desserts are sold. Dr. Bartels and our giving team are proud to say that we've been involved with this fundraiser for over 20 years!
For It Is in Giving That We Receive
This year, our team helped prepare, sell, serve, and deliver BBQ sandwiches to festival-goers. The total number of sandwiches sold was about 1,500 which ended up raising $7,000—and that's just from our booth alone! However, we were only one piece in this very large effort. One of the most inspiring aspects of this festival is that it shows everyone that they can make a difference. "This event brings the church and the community together," says Dr. Bartels, attributing the 30-year-long tradition of the school's primary fundraiser as one of the reasons for Jonesboro's strong sense of generosity and solidarity.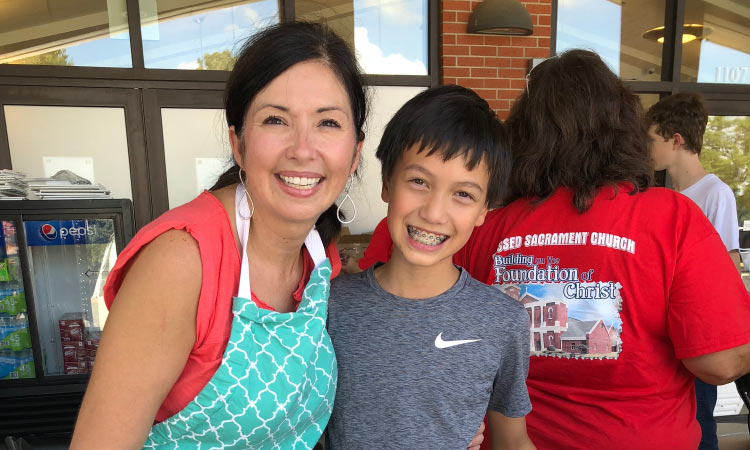 The Reason for the Season
What makes the Blessed Sacrament Fall Festival so amazing is that we also have fun while serving! Although dentistry is how we make a living, the giving of our time and efforts is how we build a fulfilling and meaningful life. And giving—much like smiling—never goes out of style. "It was great to be out in the community serving with such a big group of people," says our office manager, Jessica. "And, of course, it was fun to spend Friday out of the office!"
Don't Fall Behind in Your Preventive Oral Care Routine!
Although we are always sad when it's over, we have next year's Fall Festival to look forward to and many more to come. Until then, we hope to see you in our office for your biannual exam. Moreover, with all the delicious holiday meals and desserts coming up, don't forget to brush two times a day for two minutes each time and to floss daily. We want you to enjoy the holiday festivities with superb oral health. Contact us for oral health tips or to schedule your next checkup at our office.
---

Contact Us