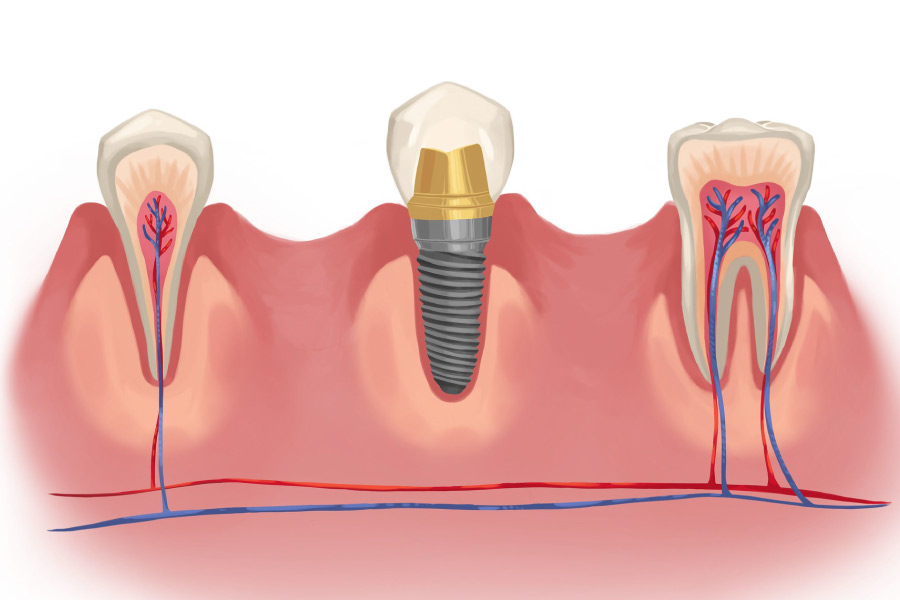 Thanks to the continuous advancement of modern dentistry, dental implants allow for patients to seek replacement teeth that are long-lasting, durable, aesthetically pleasing, and easy to care for. While dental implants offer new teeth that are closest to your natural ones, there are some limitations to consider.
What Are Dental Implants?
Dental implants are designed to be a permanent solution for filling in missing teeth. Many patients favor this option, because the implants fix alignment issues, provide structure as needed, and offer a natural look. Additionally, they require the same amount of maintenance as any other natural teeth.
An implant consists of three components. First there's a titanium post that is implanted into your jawbone. Next, the abutment attaches to the post. Lastly, there's the artificial tooth or crown, which attaches to the abutment and fills the missing space. These parts imitate a real tooth and contribute a host of benefits to one's oral health.
How Long Do They Last?
At the moment, implants are the longest lasting dental replacement option available. However, longevity depends on proper oral care and any emerging health issues. The titanium post and the abutment can last a lifetime. Once the post bonds to the jaw bone and surrounding tissue, it's often permanent. However, the crown or the tooth can experience wear and tear over time due to everyday chewing and grinding. The crown may need to be replaced every 15 to 20 years, though if you exercise excellent oral hygiene and attend routine dental exams, the crown can last longer — even up to your lifetime.
If you encounter any infections over time due to diabetes, heart disease, weak immune system, and other health conditions, this may require the dentist to replace the implant.
Dental Implants in Jonesboro, AR
If you are missing teeth, dental implants are an excellent way to restore both the look and function of your smile. If you'd like to know if dental implants are an option for you, contact our team and we'll be happy to schedule a consultation.