If you or a loved one is an athlete or someone who plays sports for fun, you should consider a mouthguard. A mouthguard is a dental device that is worn over your teeth in order to shield and protect them from any force to the face, mouth, and head. If you are an athlete, a mouthguard is vital for your dental health because many sports increase your risk of facial trauma. Here, we'll talk about which sports require mouth protection and how mouthguards help protect athletes from dental injury.
Sports That Need a Mouthguard
Whether you participate in a sport that involves contact between other players or sports equipment (such as football, boxing, martial arts, kickboxing, wrestling, rugby, basketball, lacrosse, hockey, baseball, softball, soccer, or volleyball) or an activity that could cause you to fall (such as mountain biking, skateboarding, rollerblading, snow-skiing, snowboarding, or gymnastics), we encourage you to wear a mouthguard that will help protect your teeth.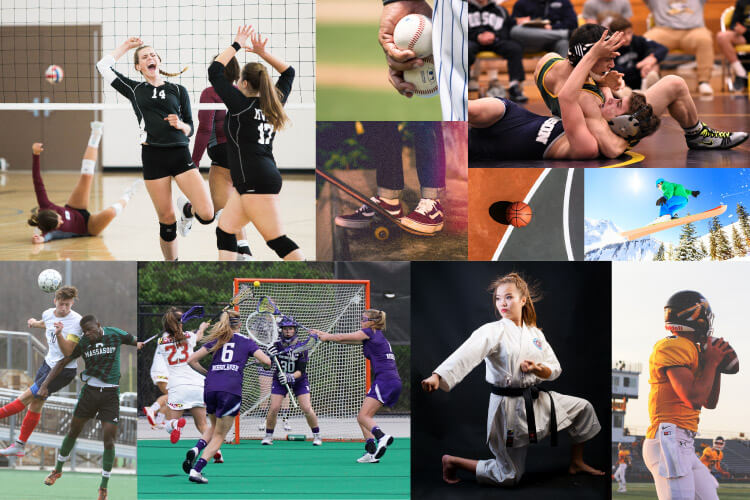 Types of Mouthguards
Custom-Made
There are a number of different kinds of mouthguards, but the most protective of all are custom-made mouthguards. These are devices that are designed specifically for you in a dentist's office. A custom mouthguard will provide the best and most comfortable fit, which also allows for maximum dental protection. For a custom mouthguard, your dentist will make an impression of your teeth so the completed mouthguard will fit perfectly over your teeth. The only drawback of custom mouthguards is that they are more expensive upfront than alternative options. However, because your teeth are more protected, a custom mouthguard is more likely to prevent costly dental repairs than a boil-and-bite mouthguard or a stock mouthguard. Additionally, an athlete is more likely to wear a custom mouthguard because it feels so comfortable.
Boil-And-Bite & Stock Mouthguards
You can find a boil-and-bite mouthguard at any sporting goods store. They work by boiling the preformed plastic, then biting into the warm plastic to produce a more molded fit. The fit and convenience falls short of a custom mouthguard, but it is better than a stock mouthguard (which come in limited sizes and offer minimal protection and comfort) and is a decent option if a custom mouthguard isn't currently in your budget.
How Mouthguards Help Protect Athletes
Mouthguards cover the upper teeth and protect your mouth, face, and jaw against issues that might occur while you're playing a sport. Firstly, because a mouthguard covers the sharp surfaces of the teeth, it protects the soft tissues of the tongue, gums, lips, and cheeks from lacerations that can happen when there's a sudden blow to the mouth. Mouthguards also help prevent broken teeth, knocked-out teeth, cracked teeth, chipped teeth, and jaw issues. When wearing a mouthguard, you reduce the chance of jaw displacement and jaw fractures, which can contribute to temporomandibular joint dysfunction and headaches.
Get a Custom Mouthguard in Jonesboro, AR
Keep in mind that mouthguards usually need to be replaced after every season because they wear down over time and become less effective in protecting your teeth. So if you are an athlete who needs a new mouthguard or a replacement mouthguard, schedule a visit to Troy Bartels, DDS!
---

Contact Us