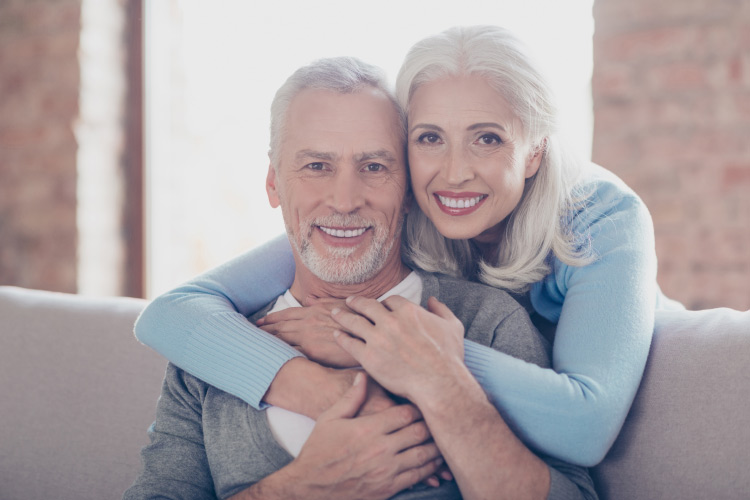 If you are missing teeth, you may be considering either partial or full dentures. Here, we'll explain the difference between these two tooth replacement options.
Benefits of Dentures
Dentures are removable dental appliances that replace missing teeth. They can be used when someone has lost their natural teeth due to a variety of reasons, such as injury, tooth decay, or gum disease. Dentures not only allow people who've lost their teeth to eat and speak normally again, but patients often experience a renewed sense of confidence and desire to smile. In addition to improving the look of a person's smile, dentures also improve the appearance of the cheeks and area around the mouth. Missing teeth can cause sagging of the skin and facial muscles, creating a sunken appearance, but dentures from Troy Bartels, DDS can help prevent this.
Partial Dentures
When a patient has lost several teeth but not all of their teeth, partial dentures are a great option for replacing those that are missing. This removable appliance is composed of replacement teeth attached to a gum-colored plastic base. Sometimes, they are also connected to a metal framework that attaches to neighboring teeth for stability. Partial dentures help prevent food from getting trapped in the gaps left by missing teeth, and also keep any remaining teeth from moving into these spaces.
Full Dentures
For patients that have lost most or all of their teeth, full dentures are an affordable tooth replacement solution. Immediate dentures are pre-fabricated and best for only short-term use since they will not be a perfect fit. In contrast, conventional dentures are created using precise measurements of a patient's mouth. These are custom-made for each individual and placed once the gums are healthy. Then, adjustments are made to ensure optimal comfort and function. They can either be held in place with a dental adhesive or by snapping onto dental implants. Although the entire process for conventional dentures will take several months, especially if you choose implant-supported dentures, the end result is a comfortable and fully restored smile.
Restore Your Smile in Jonesboro, AR!
You deserve to smile, talk, and eat with confidence. Here at Troy Bartels, DDS, we can help you determine which of our tooth replacement options is right for you. So if you are missing teeth, contact us to schedule a consultation.
---

Contact Us