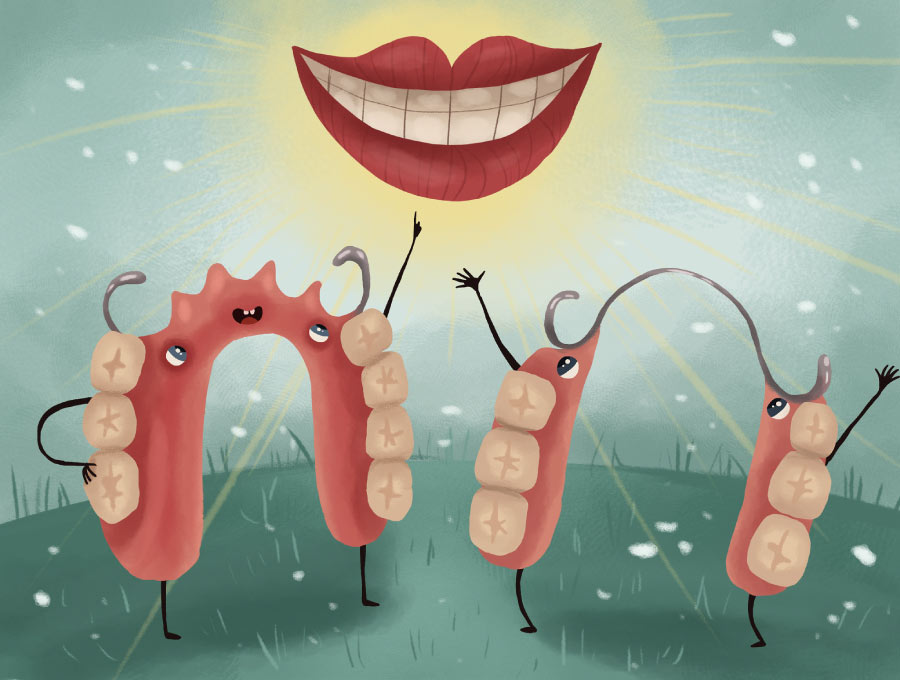 Dentures are a great tooth replacement if you're missing all your teeth, but what if you're only missing some? Luckily, there are options for you, too! How do they work?
What Are Partial Dentures?
If you're missing three or more teeth next to each other, partial dentures could be the best choice. Like full dentures, they're made from a base like acrylic resin and artificial teeth. For stability, the partial denture clips to your nearby teeth. You can also remove the partial dentures easily every night.
How Do You Take Care of Partial Dentures?
Dentures should be cleaned at least once a day. To protect your dentures, don't use toothpaste. It's too abrasive and can scratch your tooth replacement. Denture cleaner or a mild clear soap is the best choice. Use a soft-bristled toothbrush. At night, you should take out your partial dentures and soak them. Use cold or lukewarm water. Hot water can warp dentures.
What Are the Side Effects of Missing Teeth?
Is it a big deal if you're missing some teeth? Even a few missing teeth can cause problems. Your jawbone can weaken, your facial shape can change, and your risk for issues like gum disease and further tooth loss increases. It's best to replace any missing teeth with treatments like partial dentures. You can also protect your remaining teeth with good oral hygiene at home and regular visits to the dentist for exams and cleanings.
Partial Dentures at Troy Bartels, DDS in Jonesboro, AR
Missing teeth affect your appearance, your confidence, and your oral health. Thanks to dental technology, tooth replacements are more comfortable and natural-looking than ever. If you're only missing a few teeth and want to protect your smile, partial dentures are a great option! Have questions or want to schedule a consultation with Dr. Bartels, please contact us today!