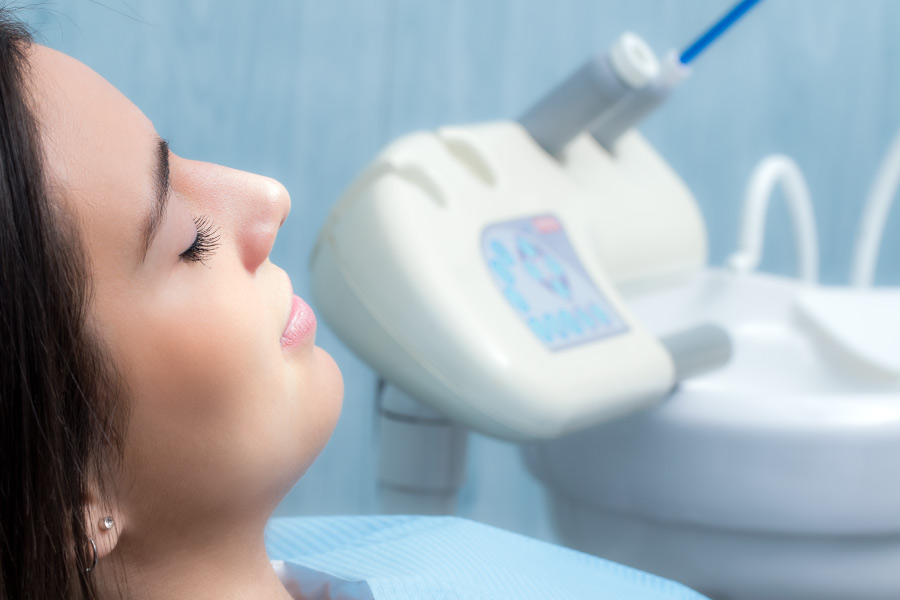 Dental anxiety is very common, but many people feel ashamed to admit it. There's nothing to be embarrassed about! At our office, we understand how anxiety can keep people from getting necessary dental care. We want to make the experience as comfortable and stress-free as possible. If you're struggling with nerves, please let us know. We offer anxiety-free dentistry using gentle dental sedation.
Laughing Gas
Also known as nitrous oxide, laughing gas is helpful for patients with anxiety and/or a strong gag reflex. The colorless blend of nitrous oxide and oxygen reduces anxiety without putting you to sleep. You'll feel dreamy and relaxed during your treatment. Laughing gas also helps reduce the pain from things like anesthetic injections. Once we remove the mask, you'll recover very quickly and can drive yourself home. This type of sedation can be safely used by children too.
Oral Conscious Sedation
If you have more severe dental anxiety or have a more complex procedure, oral sedation is an option. You'll take a prescription pill a little before your appointment. This is a safe, anti-anxiety medication. By the time you arrive for your treatment, you'll already feel relaxed. While the effects are mild and you'll remain awake, you'll need someone to drive you to the office and back again.
Anxiety-Free Dentistry in Jonesboro, AR
Dr. Bartels and our compassionate team understand how challenging dental anxiety can be. With dental sedation, we can make any treatment significantly less stressful. We want all patients to get the treatment they need in a comfortable, calm environment. If you have questions about anxiety-free dentistry or any of the services we offer at Troy Bartels, DDS, please get in touch!