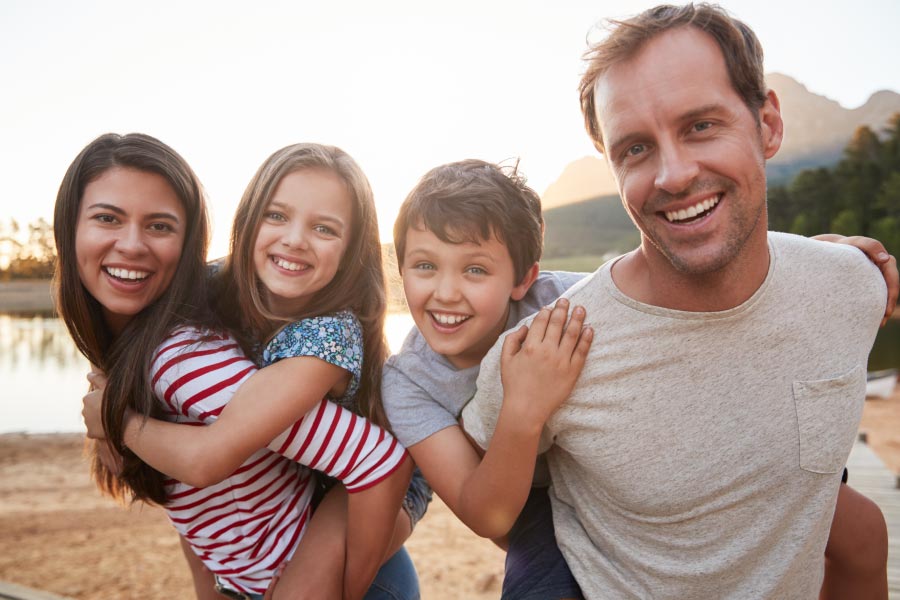 Are you currently searching for the perfect family dentist? Picking a dentist who fits your family's needs, lifestyle, and budget is extremely important. Here are three pointers for picking the right dentist for your family.
1. Block Scheduling for Families
Finding time to fit dental visits in for the whole family can be stressful and time-consuming. That's why we recommend finding a dentist who offers block scheduling. This type of scheduling means that your family can be seen at the same time or in back-to-back appointments. Instead of making multiple trips to the dentist's office, you can take your entire family in a single visit! Troy Bartels, DDS offers convenient block scheduling to make it easier on our patients with families.
2. Comprehensive, Family-Friendly Services
When finding a dentist for your family, it's crucial to choose a dentist who offers a wide variety of services. With comprehensive dental treatments geared to patients of all ages, each member of your family will receive personalized care that caters to their smile needs. Troy Bartels, DDS offers preventive services like professional cleanings and exams, along with restorative and cosmetic dentistry treatments. This allows your family to get all of the dental care they need under one roof.
3. Flexible Financial Options
You shouldn't have to break the bank to keep your family's smiles in tip-top shape. We recommend finding a dentist who accepts a variety of payment options including third-party financing. Dr. Bartels is a family dentist who will work with your budget while still providing high-quality care. Because preventive care is so important, we offer the Bartels Discount Plan which is an in-house membership plan that makes preventive care more affordable for families. Members also receive discounts on other services.
Your Trusted Family Dentist in Jonesboro, AR
Are you looking for a trustworthy family dentist in Jonesboro, AR? We're here for you! Our team at Troy Bartels, DDS, offers comprehensive, family-oriented dentistry to our Jonesboro community. We love our work and each team member goes above and beyond to provide a positive, stress-free experience for patients of all ages. We'll provide every member of your family with state-of-the-art care to help them maintain great oral health. Please contact our office to schedule your family's dental consultation. We look forward to hearing from you!