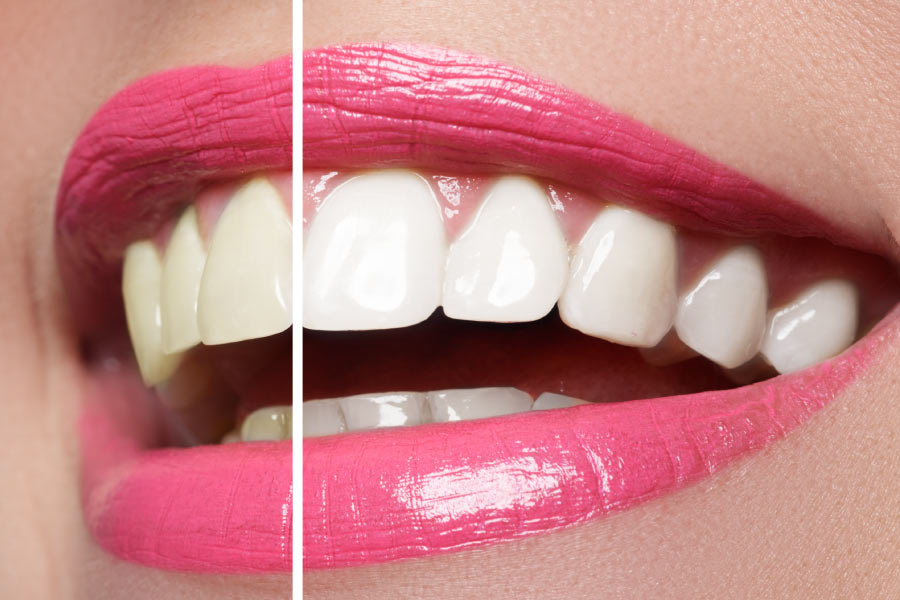 Did you know that teeth whitening can dramatically enhance your smile and boost your overall appearance? Teeth whitening is one of the quickest ways to transform your smile and create a more youthful glow! How often can you do it? Here's what you need to know about professional teeth whitening.
Professional Teeth Whitening Treatment Options
The two most common professional whitening treatments are one-hour, in-office whitening sessions and professional-grade, take-home whitening trays. With in-office whitening treatments, the Troy Bartels dental team will take care of the entire whitening treatment. In as little as one hour, your teeth will be up to eight shades lighter! No time for an in-office whitening session? No problem! Dr. Bartels can create custom whitening trays using a precise mold of your teeth. We will send you home with professional-grade bleaching gel, your custom trays, and a set of whitening instructions so that you can brighten your teeth at your convenience!
How Long Does Professional Teeth Whitening Last?
This is a common question. The best way for us to answer this is, it depends. On average, professional teeth whitening can last anywhere from three months to one and a half years. The longevity of the results depends on your diet and how well you care for your teeth. If you frequently consume teeth-staining foods and drinks, your teeth will become discolored faster than if you're mindful of the foods you eat after your treatment. Your at-home oral hygiene regimen can also have a huge impact on the longevity of your whitening results. Make sure you brush and floss thoroughly and regularly to help keep your teeth bright and fresh!
Brighten Your Teeth Today in Jonesboro, AR!
Are you ready to have a beautiful, bright smile? Don't wait any longer! At Troy Bartels, DDS, we're passionate about helping patients achieve healthy, attractive smiles. Besides cosmetic treatments like teeth whitening, we have a full suite of services. Some are designed to prevent problems while others will restore your smile if you've already had a dental problem. Please contact our Jonesboro office to schedule your whitening consultation. You'll be one step closer to a more youthful smile!