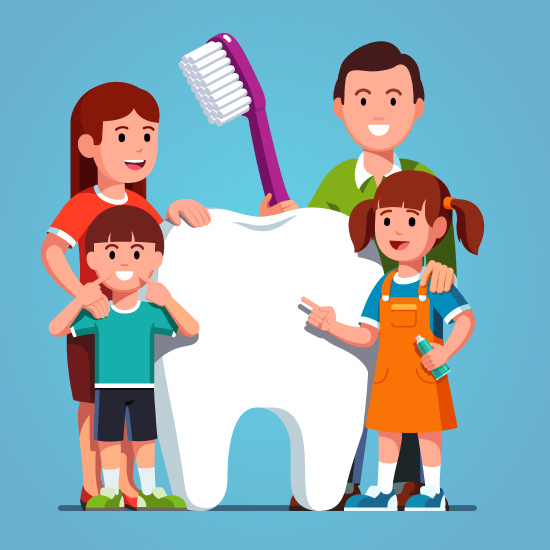 Looking for a local dentist in the Jonesboro, AR area? We might just be a fit for you and your family! We'd like you to know what we have to offer that makes the dental experience at Troy Bartels Family Dentistry top notch.
Comprehensive Care
Here at Troy Bartels Family Dentistry, we pride ourselves on offering a full array of dental care, and we do it with a smile! From preventive to cosmetic to restorative services, we have what you need to improve your smile! We also treat patients of all ages so your entire family can see the same dentist.
Comfortable Setting
We understand the importance of keeping our patients comfortable and entertained. You can trust that our experienced staff will do their best to provide a positive experience while you're in our care. We offer a range of enjoyable amenities, including wifi, complimentary coffee, headphones, and pillow and blankets. And for our young patients, they'll be busy enjoying books, toys, and a treasure chest full of prizes.
State-of-the-Art Technology
Dr. Bartels keeps up with the latest and greatest dental technology in order to ensure our patients get the best quality care possible. Our office is equipped with tools like digital x-rays, intraoral cameras, DIAGNOdent, soft tissue lasers, smile preview software, and 3D imaging. Want to learn more about the cutting edge tech we offer here? You can always give us a call or ask at your next appointment how our technology is working for you.
Affordable Dental Care in Jonesboro, AR
Our financial options make it easier for our patients to afford the dental care they need. We accept a wide range of dental insurance plans. Our knowledgeable staff tracks and files claims and helps our patients maximize their dental coverage. Additionally, we partner with CareCredit to allow our patients an option if they need to pay for their dental services over time. Many of our patients save money by participating in our in-house dental membership plan. Members of the Bartels Discount Plan pay an annual fee for preventive care and discounts on other services. And there's a price break for families!
Comprehensive Dental Care in Jonesboro, AR
Ready to get started as our patient or learn more about our office? Give us a call and a member of our friendly and knowledgeable team here at Troy Bartels Family Dentistry will set up your appointment. We can't wait to meet you and your family!