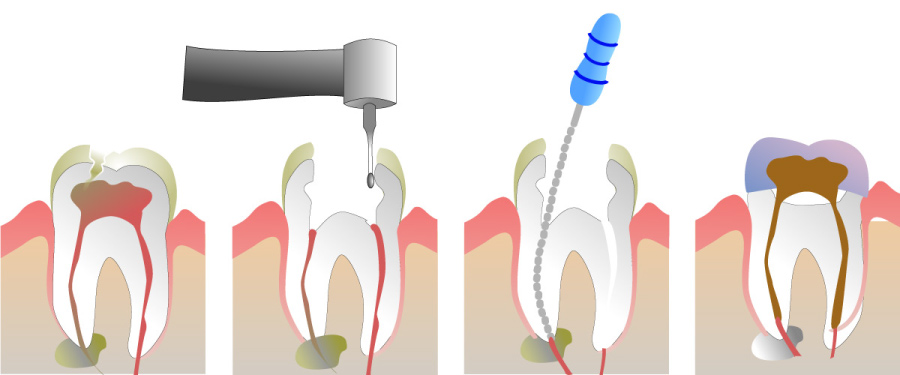 When our patients are experiencing more severe dental conditions, sometimes the choice is between saving the natural tooth or having the tooth extracted. Before you make this decision, it is important to consider all of the facts. Dr. Bartels and our team at Troy Bartels, DDS can help you consider your options so you make the best decision for your oral health.
When Should You Save Your Natural Tooth?
If a tooth is badly infected or damaged, Dr. Bartels will often recommend root canal therapy. In many situations, preserving your natural tooth through a root canal is preferable to an extraction. Root canals present a lower risk for infections and provide for a quicker recovery. They also are less likely to cause some of the complications that can result from a tooth extraction.
Root Canals in Jonesboro, AR
Although root canals have a bad reputation, they are designed to provide swift pain relief and restore the function of your natural tooth. During the procedure, our experienced team will remove any decay inside the tooth. Next they will clean the tooth out and disinfect it, then fit it with a protective cap. After a brief recovery period, you'll be able to use your natural tooth once again, pain-free!
When Is a Tooth Extraction Necessary?
Despite all efforts to save a natural tooth, sometimes a tooth extraction is necessary. If your natural tooth is damaged beyond repair, then removing it may be the best way to treat the issue. Only after conducting a thorough exam, considering your dental history, and talking about your oral health goals will we recommend a tooth extraction. Troy Bartels, DDS offers gentle tooth extractions for our Jonesboro patients.
How Can I Reduce My Risk for Needing a Root Canal or Tooth Extraction?
There are many steps you can take to reduce your risk of severely damaging a tooth. If you play contact sports, always wear a mouthguard to protect your teeth from cracking. Additionally, practice a good oral hygiene routine at home. This reduces your risk for developing cavities that can lead to severe infection and threaten your oral health. Additionally, regular dental exams and professional teeth cleaning allow us to catch problems early on.
Comprehensive Dental Care in Jonesboro, AR
Troy Bartels, DDS offers preventive services to help you keep your natural teeth in excellent condition and restorative services for when you need to replace or repair a tooth. To ask our team any questions about any or our services, call us today!